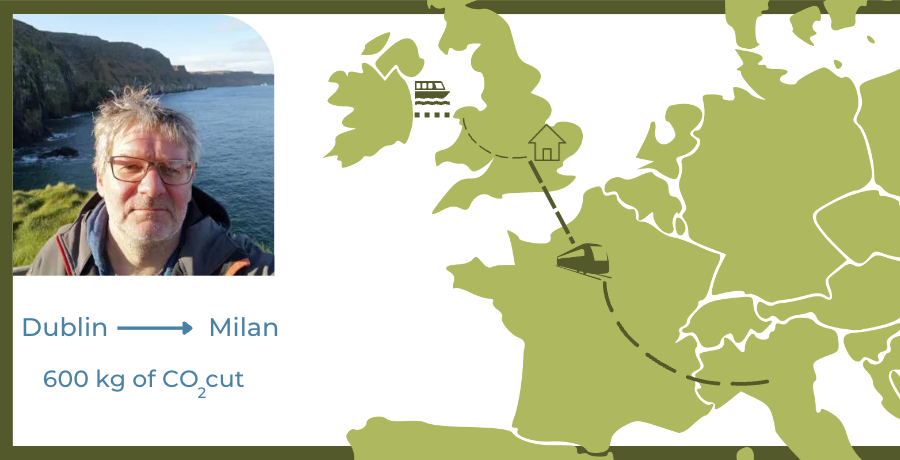 Starting Point: Dublin, Ireland
Form of Travel: Ferry -> Holyhead, Wales | Train -> London | Eurostar -> Paris | Train -> Milan
Hours of Travel (one-way): ~ 36 hours, including an overnight stay in London
CO2 Emissions Cut (one-way): ~ 300 kg
Itinerary:
Day 1: Dublin --> Holyhead, Wales (ferry) --> London (train)
Overnight stay in London
Day 2: London --> Paris (Eurostar) --> Milan

What will you do while traveling?: "I'm traveling with a good friend and international education colleague, so there will be lots to talk about. We're also looking to get more of the Irish contingent to travel with us, so that could be a lot of fun. We're also planning to leverage our networks in the European Association for Study Abroad (EUASA) to get people to join us in London and Paris....to make a real convoy heading for the Forum conference in Milan. This can also be viewed hopefully as an extended networking event!"
What are/were some of the challenges you're facing while organizing your trip, or that you might encounter during travel?: "The main challenge is going to be the cost. But, for me it's the principle of slow travel and low climate impact, and showing that if it's possible to travel overland from Ireland, then anyone in Europe can do it."