The EAIE collaborates with CANIE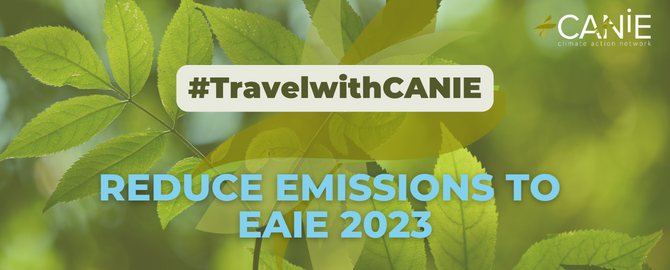 Rotterdam 26-29 September 2023
The EAIE is collaborating closely with CANIE and their #TravelwithCANIE movement this year to ensure all participants are well-informed about sustainable travel before planning their conference trip.



Spread the word
The most effective way to change minds is by championing the steps you and others are taking to fight climate change and be more sustainable. We encourage everyone to use #TravelwithCANIE #EAIEgreengoals #lowcarbon to share their sustainability journey leading up to and at EAIE Rotterdam 2023.
CANIE receives the EAIE President's Award for 2022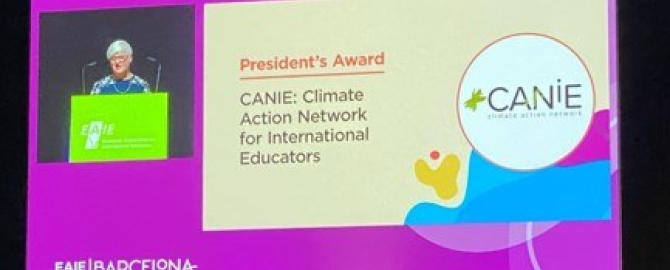 Winning this award from EAIE means the world to all of us at CANIE. It reminds us that all the hard work put in by volunteers around the world is recognised and is starting to have some impact. More than this, it gives us hope that collectively, as a sector, we can rise to the challenge of climate change and find new ways to make the vital work of internationalisation more sustainable and climate-positive.
The CANIE Accord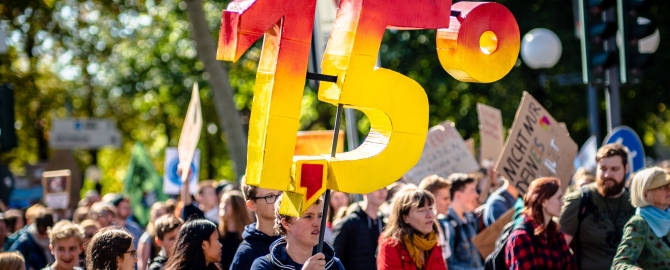 Take climate action! Become a signatory of the CANIE Accord.
Following the CANIE COP26 Leaders Forum, back in November 2021, our sector has come together at the highest level to organize around the truth that we are facing a climate crisis that International Education has a role to play in leading on action, and a set of principles to guide those actions as we work towards net-zero.
How can your organization take climate action today? Learn about the commitments your organization can make to become a signatory of the CANIE Accord, and read the CANIE Glasgow Paper, which provides important research and context to the CANIE Accord framework.

Getting Started with CANIE
The climate challenge is not just a problem to be solved; it presents an incredible vehicle to deliver experiential learning and to involve students in meaningful ways which develop core employability skills and facilitate social networks.
1. Join CANIE
Create a free CANIE account! Once you create your account, you will receive news and updates from CANIE.
2. Browse Resources
Keep track of your favourite resources and articles with your CANIE account.
3. Build a Network
There is power in numbers. Invite your colleagues and connections to take action with you!
What People are Saying About CANIE
A Dutch site used to find international rail tickets to or from the Netherlands.
The international website for the French national railway company.
"Train travel in the UK, Europe & Worldwide..."