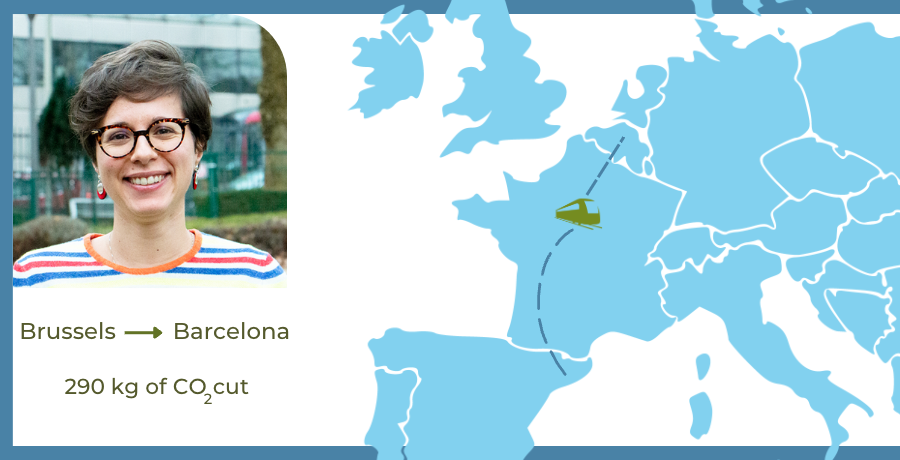 Starting point: Brussels, Belgium
Form of travel: Train
Hours of travel (for one direction): 10
Emissions cut (total): 290 kg
3 highlights from the trip:
I was having a look at the partitions for the EAIE choir performance and my colleague warned me that I was getting too loud
Thanks to the landscape, I decided where I want to travel next in France!
I have learnt that Spain has a different-sized railroad gauge as on our way back we were asked to get off and get on another train while passing the border with France.
Would you do it again? Yes definitely!
3 reasons why you recommend traveling green:
In the high-speed era we live in, it is a fantastic opportunity to disconnect. If you cannot, wifi is there to help you out
It is a travel-inspirational source
The perfect place where you can read in peace all the magazines that have been looking at you for weeks!