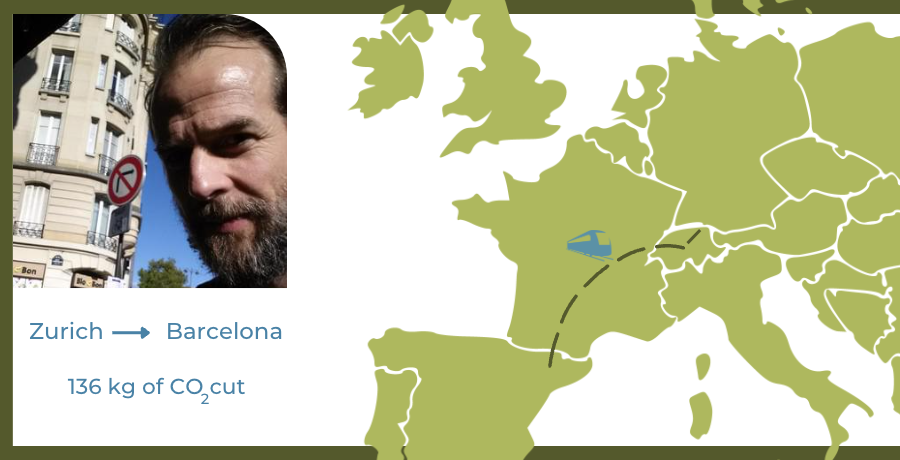 Starting point: Zurich, Switzlerland
Form of travel: Train
Hours of travel (for one direction): 11
Emissions cut (total, one direction): 136 kg
3 highlights from the trip:
Stunning almost surrealistic landscape in Camargue and flamingo spotting with other passengers
Vivid exchange on internationalisation with colleagues from other Swiss Higher Education
Institutions on the train Short visit to Paris due to delay of a connecting train on my way back
Would you do it again? Absolutely!
3 reasons why you recommend traveling green:
I can't imagine a more exciting and comfortable way to make a contribution to achieving the climate goals of the UN plus it is just so much more fulfilling to exchange with IROs from all over Europe knowing that they all truly care about this world (wearing that same green travel batch)! And last but not least watching the landscape, people and language changing during the course of your journey by train offers an international experience in a nutshell!

An extra tip: Don't forget to take a good camera or you will regret it (as I did)!