CANIE receives the EAIE President's Award for 2022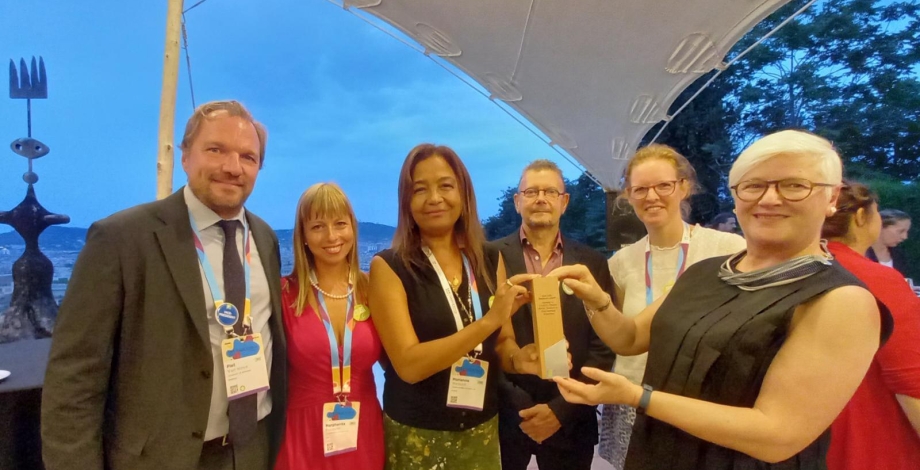 Winning this award from EAIE means the world to all of us at CANIE. It reminds us that all the hard work put in by volunteers around the world is recognised and is starting to have some impact. More than this, it gives us hope that collectively, as a sector, we can rise to the challenge of climate change and find new ways to make the vital work of internationalisation more sustainable and climate-positive.

We couldn't be happier to be among the higher education industry "superheroes" this year, and to receive one of the 2022 EAIE Awards!

Thanks Michelle Stewart for your trust, your support, and for believing that we can build a more sustainable higher education industry #together.

Thanks, EAIE: European Association for International Education for being such a solid ally!
We look forward to building upon this foundation of recognition as climate action remains an urgent and important task for all international educators and students across the coming decade.
Join us at CANIE to continue this important and inspired work.